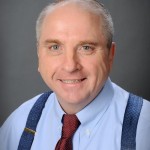 Attorney James P. Seidl holds a Master of Laws in Taxation degree from the College of William and Mary, and a Juris Doctorate degree from the Antioch School of Law. He has over 400 credit hours in Continuing Legal Education in Estate and Tax Planning.
Mr. Seidl has served as a Judge Advocate in the armed forces, and was honorably discharged with ten awards and decorations. He also served as an elected State's District Attorney. He has been practicing law for over thirty years. Attorney Seidl has practiced estate and business planning for eighteen years, and he has prepared over 2,000 estate plans to date.
Attorney Seidl is a member-owner of the National Network of Estate Planning Attorneys, a nationwide interactive "attorney cooperative" dedicated to providing cutting edge estate planning services to clients throughout the United States.
Mr. Seidl is a graduate of the Abts Institute for Estate Preservation, and is a certified Attorney-Advisor with The National Estate Plan.
Mr. Seidl is a graduate of the Renaissance School of Charitable Remainder Trusts. He has completed advanced courses on Life Insurance Trusts and Family Limited Partnerships. He has been an approved instructor for Estate Planning courses for insurance professionals.
Mr. Seidl provides a full range of estate and business planning services – from simple wills and living trusts to the most sophisticated planning vehicles. He regularly presents individual and public seminars on Estate Planning. He has been a member of his local, state and American Bar Association Estate Planning Committees.
Mr. Seidl is a second generation attorney. His late father, who began his practice in 1941, was a three-time elected District Judge. Mr. Seidl is licensed to practice law in Virginia, Maryland, the District of Columbia, Wisconsin (inactive), and before the United States Tax Court.
Mr. Seidl has two children.
©2011 James P Seidl Law Offices, PC